Wedding and Events Planning
We would like to introduce you to Kelly, one of our dedicated Team Members, Kelly has been studying hard to gain her Wedding and Event Planner, Level 3.
This means we are able to offer an innovative Wedding and Events Planner support package. On the day assistance, full or part-time planning services are now available, just for you.
Kelly is extremely creative, passionate and most importantly, organised. Her sole aim is to bring visions (no matter how big or small) to reality! The very purpose of a wedding is to celebrate the couple who are to marry, so, the wedding vision must reflect your lives and be completely authentic to your relationship, values and personalities. In regards to parties and events, they are usually based around a theme. Elements must be placed throughout the event to reflect this.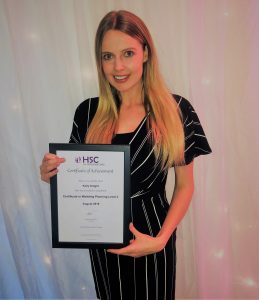 Kelly – Wedding and Events Planner
Over the years at both Décor Event Equipment Hire and Wedding Venue Lighting, Kelly has worked alongside weddings and events that were large, small, informal, formal, traditional, marquees, themed, high end – anything is possible! Kelly is an expert in the wedding and events industry and has built up relationships with vendors, hoteliers and tradesmen.
Weddings
Weddings are wonderful occasions and Kelly loves to be involved in all the stages of wedding preparations. Kelly has been excitedly planning her own Wedding Day in December 2020! She has purposely chosen an open spaced venue and this blank canvas will allow her to create her own bespoke wedding. Every aspect of her wedding has been personalised; her own catering, drinks, entertainment, décor – nothing is off limits. The planning process for Kelly has been an amazing experience and has provided her with a personal insight into the nerves and obstacles couples face and overcome right up until their Wedding Day.