Neon Signs Hire – Neon Lights Hire – Neon Wedding, Birthday & Baby Shower Sign Hire
Our neon collection will light up your special day in the most magical way!
All the best fairytales start with 'Once Upon A Time' as your wedding story begins to unfold, allow our sign to elegantly radiate its beautiful message to all of your guests. Similarly, all fairytales end with 'Happily Ever After', this sign is the most popular choice for weddings.
Get the wedding party started with our 'Til Death Do Us Party' neon sign, the most fun neon wedding sign out there! With this neon sign, set the mood, celebrate and dance the night away.
Neon signs look amazing on top tables, as part of your ceremony, hung from a stand or placed on a shelf. These glowing neon lights appear to float in the air and are sure to add that all important wow factor.
Neon signs will add that extra sparkle to your wedding or event day!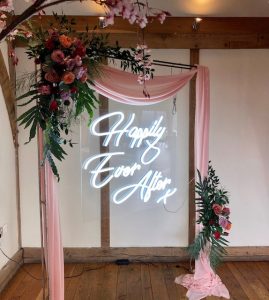 Neon Happily Ever After Hire
95 x 81cm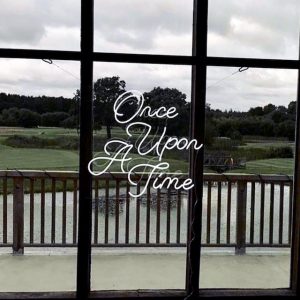 Neon Once Upon A Time Hire
90 x 96 cm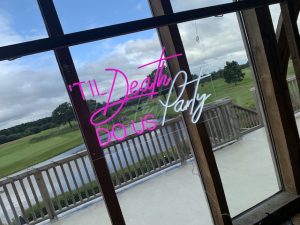 Neon Til Death Us Do Party
111 x 66 cm
Neon Oh Baby
(Colour Selectable)
80 x 45 cm
Neon Happy Birthday
76 x 24 cm
Neon Signs Hire Delivered Installed & Collected From £200