Post Box Hire – Wedding Post Boxes – Royal Mail Post Box Hire
Our post boxes are based on the original British Royal Mail Post Box, as still seen throughout the UK. These post boxes are perfect for any wedding or party and will ensure that your cards are neatly collected and stored.
Each hire is provided with a key, at the end of your special occasion you are then able to retrieve all of your cards knowing that they have been kept in one safe place.
Our post boxes are available in a range of styles and will enhance your gift table. Brand new to stock, we now offer a post box with an inbuilt selfie iPad! This post-box will bring some extra special fun to your wedding or party.
We offer the following post boxes: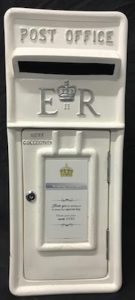 Post Box Hire Delivered Installed & Collected From £40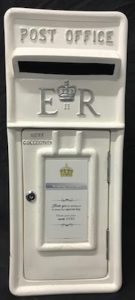 Royal Mail
White
Post Box